Information about on my telescopes can be found below, please see also:
Dobson

Discovery Truss Dobson 15 inch f/5


One of the more recent addition to my equipment. This Dobsonian gathers significant more light than any of the telescopes I have owned to date.

Deep sky objects as galaxies and globular cluster show much brighter and with more details than I was used to.

The scope can be easy dismantled but it is still big even when it is collapsed. Due to the impressing thick mirror is the main mirror cell really heavy – about 30kg.

In addition to the weight is temperature adjustment the other issue with such a big mirror. In order to help the mirror to reach ambient temperature faster, I have added a fan.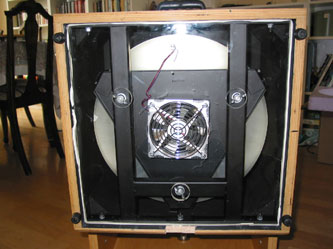 ICS Newton Dobson mounted - 10 inch f/5 1270mm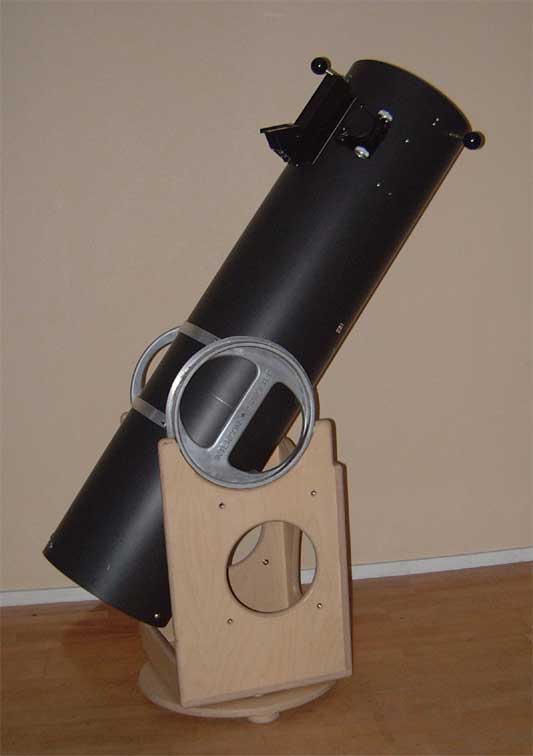 A fine instrument with very good mirrors. A step changed compared to my 8 inch SCT.


I use it for visual observations and take it out to dark places with me.


Plusses:

No-nonsense easy set-up

Robust - the Aluminia tubus is a 'weapon'

Good and guaranteed optical quality

Smooth positioning and very good and precise handling

After initial calibration quite prone against de-adjustment

Fast temperature adjustment

What is dew?


Minuses:

Weight

Initial calibration not that easy.


German mounted Telescopes


Celestron C8 f/10

Telrad finder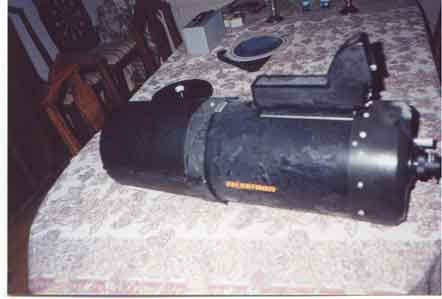 The Working horse


Plusses:

Good ratio between weight, size and optical performance

Powerful for CCD and webcam use


Minuses:

Vulnerable by dew

Longer time needed for temperature adjustment

Refractor TMB 4 inch f/8 APO


Plusses:

Remarkable mechanical craftsmanship

Visual can be rotated for best viewing position

Guaranteed optical performance

Compact


Minuses:

Heavy (or is this a plus?)

Rotating of visual end limited when using finder scope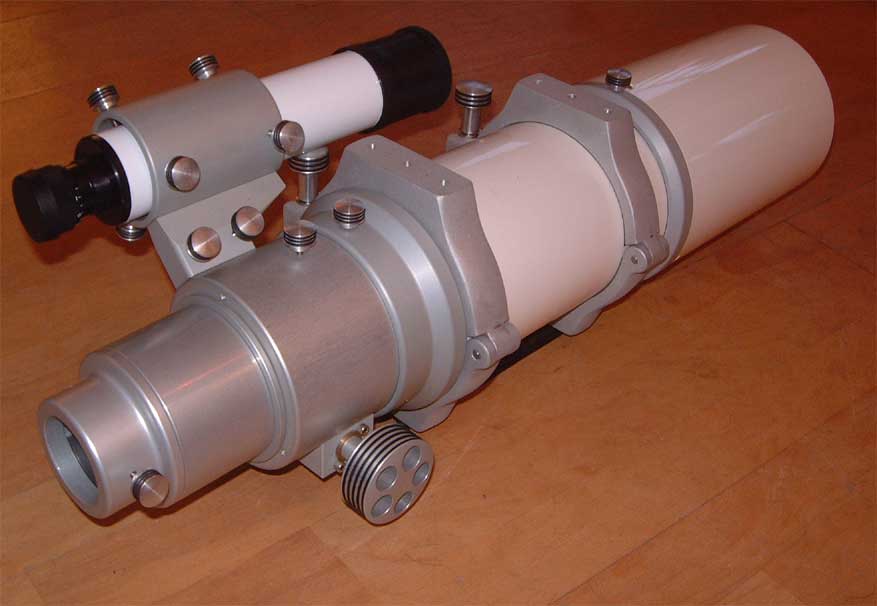 Equatorial mounted telescope



Celestron Nexstar 5


Small integrated telescope



Plusses:

Portable, fits into aircraft overhead compartment

Well done


Minuses:

Works only with power, no manual way to operate

No persistent memory for date time and some other settings

Small optic with relative large obstruction

Mount


Vixen GP-DX Skysensor 2000 PC


Recently I have upgraded from Vixen GP to the Vixen GP-DX. This DX is an ecelelnt an steady mount handling the 10kg of my 4" APO very well..


Plusses:

Stable and robust

Portable

Skysensor functions are reliable and comprehensive

'Open' system with PC and autoguider connectivity

Fast positioning


Minuses:

When using the clutches that allow also manual operations certain 'moves' of the mount are not possible without the two clutches running into each other. I typically had this when I wanted to observer Orion with a polar aligned mount.

A very worthwhile addition was to put the GP-DX mount on a Baader tripod. When using this solid wooden tripod, the whole setup is much more stiff and prone to vibrations.
TeleVue Pronto

A recent addition. Nice scope with excellent mechanics. Fits well for my Coronado Solar filter.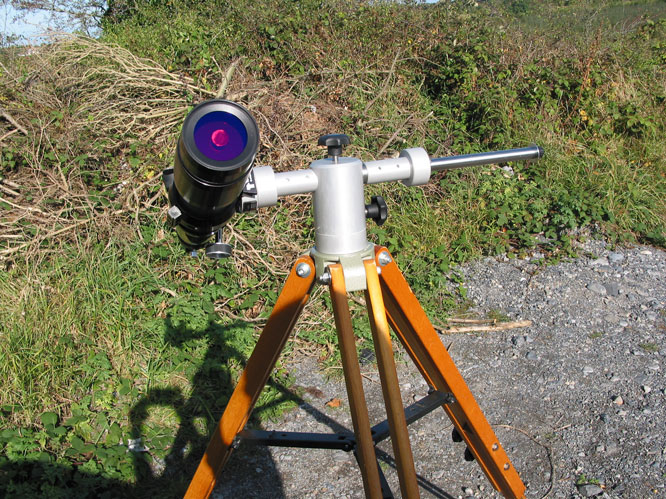 I use the Giro mount for all my refractor, typically with a light Vixen wooden tripod.
I did improve some things including replacing the small screw heads with proper handles to have better and painfree way to fasten the tripod legs after adjustment. They are standard M8 and inexpensive. (Sorry if you use imperial system.