Welcome to my website. I share here my experience in using model rockets.


My Rocket


The model I fly is a replica of the high-velocity version of the Arcas sounding rocket which was used in the 60s to measure wind speeds in higher altitudes (up to 45km).


Some details on the project can be found using the following Link:


http://www.designation-systems.net/dusrm/n-6.html


The model I have assembled is based on a kit by Las Vegas based Aerotech. So far I (no, I mean the rocket of course) have reached altitudes of about 600m.


Launches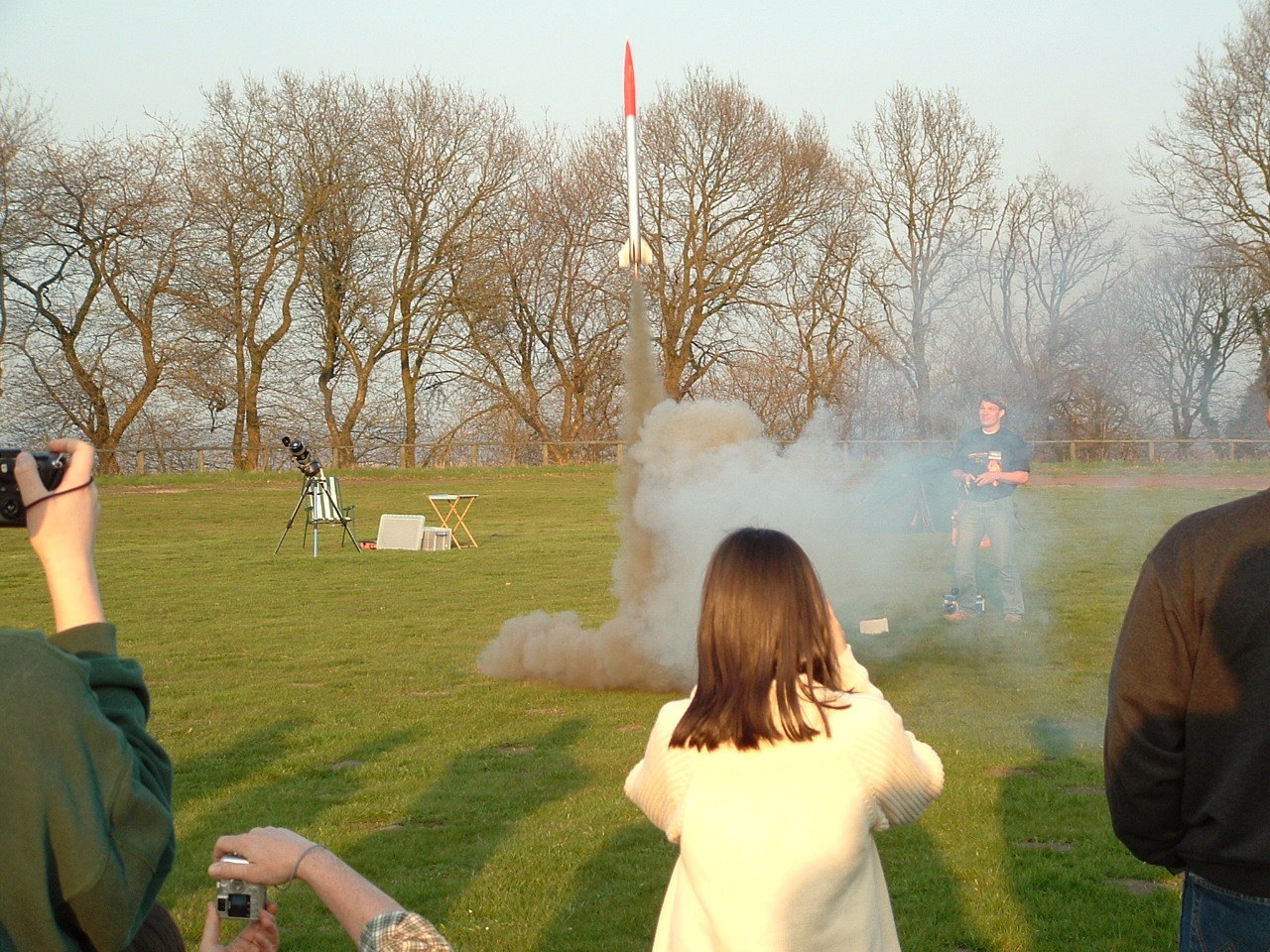 In December 2002 I have launched the rocket for it's first flights. All flights were successful and the rocket returned safe with it's parachute.


Some pictures showing launch preparations, a smoke trail and recovery efforts can be found when following this link:

Recent launch sequence:
Video of launch

In flight Video


The following link shows pictures taken by a built in pencam while the rocket was launched:

The end (?)
In April 2004 the Arcas crashed after the engine load didn't work correctly and the parachute wasn't deployed. Here are the pictures documenting the current status. I consider getting her fixed.
The video of the launch already showing the problem can be see h e r e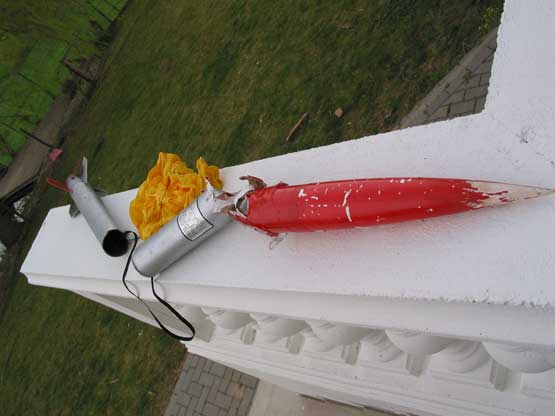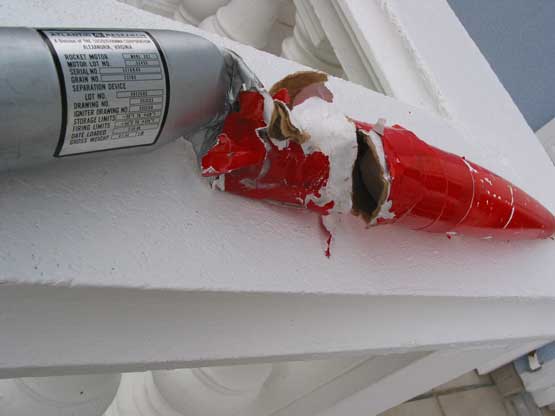 In case of interest to you, please feel free to check out my web site on amateur astronomy: Guido Amateur Astronomy Pages